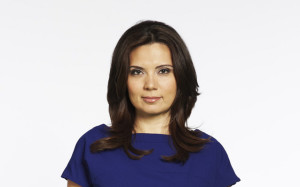 We are delighted to announce that Nil Köksal is confirmed to host our 20th Anniversary Tribute Event on June 12, 2014! Nil Köksal is an  award-winning journalist and anchor at CBC News Toronto.
With more than a decade in the industry, Nil is a trusted name in breaking news and skilled storytelling. She worked her way up through the ranks of the newsroom, to writer, producer, videojournalist, reporter and host. She has covered some of the biggest stories in Ontario, including the turbulent G20 Summit in Toronto and the loss of Jack Layton.
In 2013, Nil won the Best Breaking Reportage (Local) Canadian Screen Award for her work on Mariam Makniashvili's disappearance. Nil was lauded for her special coverage of the provincial Liberal leadership race in 2013, guiding viewers through the historic moment Kathleen Wynne became the first female Premier in Ontario and the first openly gay Premier in Canada.
Read more about her accomplishments
Our 20th Anniversary Tribute fundraiser, sponsored by Blakes, will be held on June 12, 2014 at 6:30 p.m. at the Daniels Spectrum. We will confer the second annual Spirit of Barbra Schlifer Award, sponsored by Torys LLP, to a woman who burns with the passion for justice that Barbra herself represents. We will feature our popular silent and live auctions, excellent food, beverages as well as entertainment.
Don't miss out on a fabulous, fun filled night for a good cause !
For tickets, call 
(416) 323-9149 ext 237.