Spirit of Barbra Schlifer Award
In May 2012, the Barbra Schlifer Clinic launched its first Spirit of Barbara Schlifer Award.  This award was historically presented at our Annual Tribute fundraiser. The Clinic is happy to present the 9th annual Spirit of Barbra Schlifer Award. This year's award winner will be announced in June 2021 as part of our online 2021 Spirit of Schlifer Campaign.
Do you know a remarkable woman?
The nominee is selected based on her outstanding commitment to disrupting gender-based violence and supporting women, those who self-identify as "woman," including cisgender, transgender, intersex, Two Spirit and gender non-conforming folks, who want to build lives free from violence through increased access to justice and other systems. She is recognized for advocacy in the violence against women's sector through her paid employment, community leadership or volunteer work. The successful candidate's work will exemplify her understanding of the important intersections of gender, race, socio-economic status, sexual orientation, geographic isolation/disadvantage, disability, and religious belief in building lives free from violence.
Please stay tuned for information on our 2022 nomination form.
The Spirit of Barbra Schlifer Award Winner will receive:
Spirit of Barbara Schlifer Plaque
Recognition in the online Spirit of Schlifer Campaign Digital Program
Acknowledgement in Clinic's social media channels
Acknowledgement in Clinic's Annual Report
Previous Award Recipients
Elaine Craig (left), 2019
Elaine Craig is an Associate Professor of Law at Dalhousie University.  Through her impeccable research, advocacy and academic writing, including her most recent publication,  Putting Trials on Trial: Sexual Assault and the Failure of the Legal Profession, she has redefined the ethical obligations of defence counsel in sexual assault trials.
Sunny Marriner (right), 2019
Sunny Marriner's career spans more than 20 years of leadership in law reform for criminal justice treatment of sexual assault.  Among her most significant accomplishments is the implementation of the Philadelphia Model of Violence Against Women (VAW) Advocate Case Review to ensure thorough police investigations and accountability,  for which Sunny is recognized as the Canadian expert.
Dr. Dawn Lavell-Harvard
Dr. Dawn Lavell Harvard, is a proud member of the Wikwemikong First Nation, the first Aboriginal Trudeau Scholar, and has worked to advance the rights of Aboriginal women as the President of the Ontario Native Women's Association since she was first elected in 2003. Dawn has been the Director for First Peoples House of Learning at Trent University since 2016.
Loly Rico, 2017
Loly Rico is the president of the Ontario Council of Agencies Serving Immigrants. She is married to Francisco Rico-Martinez, with whom she co-directs the Toronto -based Faithful Companions of Jesus Refugee Centre. Rico and her family moved to Canada as refugees in 1990 in order to escape political repression in El Salvador.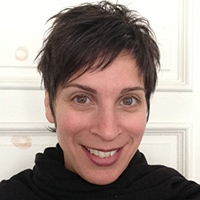 Leilani Farha, 2013
Leilani Farha is a Canadian lawyer who is the Global Director of THE SHIFT, a housing initiative. Between June 2014 and April 2020, she was the United Nations special rapporteur on adequate housing.
Geri Sanson, 2014
Founder and former Chair of the Association of Human Rights Lawyers, Geri Sanson's exceptional work as a lawyer led directly to the establishment of the Domestic Violence Death Review Committee, which has increased women's safety in relationships.
Deepa Mattoo, 2015
Deepa Mattoo is the executive director of the Barbra Schlifer Commemorative Clinic. Previously, she was the Clinic's director of legal services. Before joining the Schlifer Clinic, Deepa was the project co-ordinator, staff lawyer and executive director at the South Asian Legal Clinic of Ontario.
Fay Faraday, 2016
Fay Faraday is a social justice lawyer, policy consultant and academic who brings more than two decades' experience fighting for decent work and decent lives through litigation, strategic advice, advocacy, policy/law reform, and community organizing. She joined the Osgoode faculty as an Assistant Professor in 2018.