Spirit of Barbra Schlifer Award
In May 2012, the Barbra Schlifer Commemorative Clinic launched its first Spirit of Schlifer Award. This year, the Clinic presented the 11th Annual Spirit of Schlifer Award at our award ceremony on April 26, 2023, to Dr. Wendy Cukier and Oyeyinka Oyelowo.
Do you know a remarkable woman?
The nominee is selected based on her outstanding commitment to disrupting gender-based violence and supporting women, those who self-identify as "woman," including cisgender, transgender, intersex, Two Spirit and gender non-conforming folks, who want to build lives free from violence through increased access to justice and other systems. She is recognized for advocacy in the violence against women's sector through her paid employment, community leadership or volunteer work. The successful candidate's work will exemplify her understanding of the important intersections of gender, race, socio-economic status, sexual orientation, geographic isolation/disadvantage, disability, and religious belief in building lives free from violence.
Nominate a Remarkable Woman for the 2024 Spirit of Barbra Schlifer Award
Dr. Wendy Cukier, Founder & Academic Director, Ted Rogers School of Management's Diversity Institute
For more than 30 years, Dr. Wendy Cukier has been a leading advocate for women, solutions to gender-based violence and the path to a more inclusive economy.
She is the Founder and Academic Director of the Ted Rogers School of Management's Diversity Institute, where her work focuses on exploring discrimination, hate and violence against under-represented groups as well as strategies to promote inclusion. Dr. Cukier also leads the Women Entrepreneurship Knowledge Hub and is both a professor of Entrepreneurship and Strategy at the Ted Rogers School of Management and the Research Lead for the Future Skills Centre.
In response to the Montreal Massacre in 1989, Dr Cukier co-founded the Coalition for Gun Control, which has grown to include a network of more than 200 organizations across Canada. Under her leadership, the Coalition was instrumental in establishing the United Nations-supported International Action Network on Small Arms, which is active in global efforts to combat trafficking and misuse of firearms, with a focus on gender-based violence.
Her advocacy and leadership have earned her many awards, including one of Canada's highest civilian honours, the Governor General's Meritorious Service Cross. Additional recognition includes a YWCA Women of Distinction Award, the Harry Jerome Diversity Award, and the Community Builder Award from the Canadian Centre for Diversity and Inclusion. She has also been named to such lists as the University of Toronto's 100 Alumni Who Shaped the Century, The 100 Most Powerful Women by WXN, the International Women's Forum Women Who Make a Difference, and 25 Transformational Canadians, among others. She is a bestselling book author including a co-author with Dr. Vic. Sidel, past president of the American Public Health Association, The Global Gun Epidemic, and articles on gender-related gun violence and its prevention, and on an inclusive innovation economy. Dr Cukier holds a PhD, an MBA, an MA and honorary doctorates from Laval and Concordia Universities.
Oyeyinka Oyelowo, Lawyer & Founder, Yinka Law
Oyeyinka Oyelowo is a lawyer and the founder of Yinka Law, a civil litigation law firm dedicated to excellent advocacy in tribunals and courts, eradicating anti-Black racism and advancing equality rights. She has a strong commitment to the rights of working people, and a robust understanding of criminal law, administrative law, employment, and labour law. She has contributed to the eradication of anti-Black racism through leading human rights training, engaging in human rights advocacy in private practice, and with pro-bono Ontario initiatives, and by providing mentorship opportunities to BIPOC students seeking to eradicate racism.
Oyeyinka Oyelowo is the Board Director for the Canadian Voice of Women for Peace – an UNESCO accredited United Nations group focused on advancing women's rights, climate justice and peace initiatives around the world. By representing clients using human rights laws and litigation, Yinka Law works to eradicate human rights violations by educating individuals about how to understand the law and navigate the court system. Our mission is to ensure access to justice through education about how human rights laws affect our past, present, and future.
Ms. Oyelowo typically collaborates with international civil society organizations to teach courses related to human rights and international law. For example, Yinka Law worked with the Ontario Justice Education Program to deliver human rights training in the Together 180 program. The event occurred in May of 2022, and there were over 15 young people in attendance. Yinka Law has collaborated with the Elementary Teachers' Federation of Toronto in April of 2022 to deliver feminist and anti-racism programming to over 500 individuals in attendance.
Ms. Oyelowo was nominated as one of Canada's Most Influential Lawyers in the field of Human Rights law in the year 2021 and 2023. Her clients have consistently heralded her as a strong advocate with unparalleled results protecting her clients' best interests. Ms. Oyelowo provides sophisticated, efficient, and poised legal services that produce excellent results and help marginalized clients access justice regardless of their sex, race, or economic background. Ms. Oyelowo is also the founder of Alagbara Media Inc., and a co-creator of "Safe Spaces" a documentary series that questions whether psychological and/or physical spaces can be created to protect vulnerable groups, such as women experiencing poverty and/or homelessness from violence.
Ms. Oyelowo provides legal services to individuals who are from vulnerable socio-economic backgrounds, specifically regarding limited financial resources, for them to pursue litigation, higher education, and mental health support.
Yinka Law is technologically innovative which makes the organization a permissionless provider of workplace harassment and sexual harassment education relating to human rights law and criminal law. By adopting a model of collaboration with like-minded organizations, Yinka Law has created a model for educating young people and organizations that does not require regulators or an approved statutory structure. The use of art therapy, for example, to teach complex topics such as human rights law and criminal law is permissionless because it transcends the dominant mode of teaching individuals about how the law has an immense effect on their lives. Oyeyinka Oyelowo founded Yinka Law, a law firm that began providing legal services to individuals experiencing human rights violations on the basis of their ethnicity, race, ancestry, skin colour and/or country of origin in February of 2021. Her contributions to eradicating discrimination and harassment in employment, services and housing began with her work as a Legal Leadership program officer with the Ontario Justice Education Network in 2017 and as the Special Programs. Oyeyinka Oyelowo has provided criminal law legal services, employment law services, labour law services and human rights services to Black communities living across Ontario since May of 2016. Oyeyinka Oyelowo describes outstanding as bringing together leading institutions and individuals from the legal and education sectors to collaborate on initiatives designed to foster student's understanding of the justice system.
Lise Martin, Executive Director, Women's Shelters Canada
Lise Martin is the founding Executive Director of Women's Shelters Canada, an organization that provides a unified voice for systemic change to end violence against women while providing leadership for collaboration and knowledge exchange among shelters and transition houses across the country. Prior to joining WSC, she was the Executive Director of Women's World 2011, an international feminist conference that hosted more than 2,000 participants from 92 countries in Ottawa in July 2011. For many years, Lise was with the Canadian Research Institute for the Advancement of Women (CRIAW), first as a Research Officer and then as Executive Director. Lise is also a founding member of FAFIA, the Canadian Feminist Alliance for International Action. She is the proud mother of three sons.
Dr. Jennifer Kagan, Physician & Advocate for Domestic Violence Survivors
Jennifer Kagan is a passionate advocate against gender-based violence in all its forms. As a physician, Jennifer brings her clinical experience to the table when assisting women and children who have been subjected to domestic violence and coercive control.   
Jennifer graduated from McMaster University Medical School in 2009 and pursued post-graduate programs in Family Medicine and Palliative Care. She has worked in an urban acute care setting as a Palliative Care physician where many of the patients she cared for were from vulnerable and marginalized populations who experienced deep and pervasive systemic racism and discrimination.
Learn more about Jennifer and her work
Abi Ajibolade, Executive Director, The Redwood
Abi Ajibolade is the Executive Director of The Redwood. She is an attorney called to the Nigerian Bar and has a Certificate of Qualification from the Federation of Law Societies of Canada, National Committee on Accreditation after completion of Law School exams as part of the Canadian requalification process. For the last 20 years, she has worked as a popular facilitator and social justice advocate. She has dedicated most of her community work to empowering young people and women.
Christa Big Canoe, Legal Director, Aboriginal Legal Services
Christa Big Canoe is an Anishinabek woman, mother, and lawyer. She is from Georgina Island First Nation. She has been the Legal Director of Aboriginal Legal Services since 2011. She took a 2.5 year leave of absence to be senior and then Lead Commission Counsel to the National Inquiry into Missing and Murdered Indigenous Women and Girls. Christa has been before all levels of court, including the Supreme Court of Canada; represents families at Inquests; and has been before various tribunals providing Indigenous perspective and representation.
Elaine Craig (left), 2019
Elaine Craig is an Associate Professor of Law at Dalhousie University.  Through her impeccable research, advocacy and academic writing, including her most recent publication,  Putting Trials on Trial: Sexual Assault and the Failure of the Legal Profession, she has redefined the ethical obligations of defence counsel in sexual assault trials.
Sunny Marriner (right), 2019
Sunny Marriner's career spans more than 20 years of leadership in law reform for criminal justice treatment of sexual assault.  Among her most significant accomplishments is the implementation of the Philadelphia Model of Violence Against Women (VAW) Advocate Case Review to ensure thorough police investigations and accountability,  for which Sunny is recognized as the Canadian expert.
Dr. Dawn Lavell-Harvard
Dr. Dawn Lavell Harvard, is a proud member of the Wikwemikong First Nation, the first Aboriginal Trudeau Scholar, and has worked to advance the rights of Aboriginal women as the President of the Ontario Native Women's Association since she was first elected in 2003. Dawn has been the Director for First Peoples House of Learning at Trent University since 2016.
Loly Rico, 2017
Loly Rico is the president of the Ontario Council of Agencies Serving Immigrants. She is married to Francisco Rico-Martinez, with whom she co-directs the Toronto -based Faithful Companions of Jesus Refugee Centre. Rico and her family moved to Canada as refugees in 1990 in order to escape political repression in El Salvador.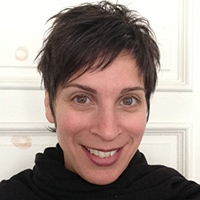 Leilani Farha, 2013
Leilani Farha is a Canadian lawyer who is the Global Director of THE SHIFT, a housing initiative. Between June 2014 and April 2020, she was the United Nations special rapporteur on adequate housing.
Geri Sanson, 2014
Founder and former Chair of the Association of Human Rights Lawyers, Geri Sanson's exceptional work as a lawyer led directly to the establishment of the Domestic Violence Death Review Committee, which has increased women's safety in relationships.
Deepa Mattoo, 2015
Deepa Mattoo is the executive director of the Barbra Schlifer Commemorative Clinic. Previously, she was the Clinic's director of legal services. Before joining the Schlifer Clinic, Deepa was the project co-ordinator, staff lawyer and executive director at the South Asian Legal Clinic of Ontario.
Fay Faraday, 2016
Fay Faraday is a social justice lawyer, policy consultant and academic who brings more than two decades' experience fighting for decent work and decent lives through litigation, strategic advice, advocacy, policy/law reform, and community organizing. She joined the Osgoode faculty as an Assistant Professor in 2018. 
The Spirit of Schlifer campaign began in 2020  amid the COVID-19 pandemic to fund our essential services and bring together past and present supporters of the Clinic. Today, almost one year later, the Clinic's top priority continues to be ensuring the health and safety of our clients, staff and volunteers. As an essential service we are committed to keeping our doors open, physical, and virtually, to women who need our help.